Get a quote for Denver Pressure Washing, online instantly. Check out our additional services and multiple cleaning discounts.
Colorado Pro Wash provides Denver Pressure Washing services for home owners and property managers. We have the resources and experience to tackle jobs of any size and scale, wherever and whenever you need power wash services.
Residential Washing
When looking for residential pressure washing in Denver, you can count on the professionals to increase the curb appeal and add value to your property. We use a safe low pressure to insure no damage occurs to your house. Our company is uniformed, certified, accredited, insured and very knowledgeable. We also clean windows, garages, sidewalks, rust removal and other surfaces at your residence.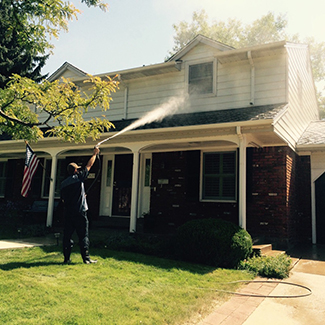 Commercial Washing
Our commercial pressure washing in Denver gives your property a fresh clean look and gives a great first impression. We provide exterior cleaning services including building washing, graffiti removal, sidewalks, parking garages and more. You can't afford to lose a client due because your place is dirty and unsanitary. Colorado Pro Wash is certified, insured, and accredited. Increase your look today and give us a call.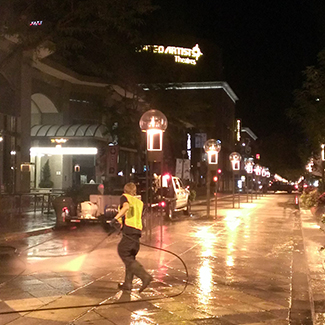 Industrial Washing
Rely on Colorado ProWash to use state of the art equipment and methods offered in the pressure washing industry. We can handle any size job big or small. When dealing with us you can only expect the best. Our company can clean the exterior of your property at any scale – buildings, windows, sidewalks, heavy equipment, fleet washing and more. Let our hands on technicians help improve your appearance.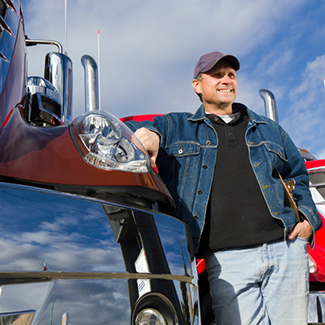 ---
Denver Pressure Washing - Colorado Pro Wash
We are Colorado's Premier Power Washing and Exterior Cleaning company. Our services range from simple small jobs such as House Washing and Sidewalk Cleaning to larger projects such as Building Washing Parking Garage Cleaning and Truck Fleet Washing.
What To Expect
You will love our Denver Pressure Washing team! We travel nationally to attend training on state-of-the-art equipment and current processes. We hold an A+ Rating at the Better Business Bureau (BBB), Denver, and we have an excellent rating on our Google business listing. Look for references to match. We are members of Cleaning for Heros, Power Washers of America (PWOA), Pressure Washing Institute Moderator (PWI), and United Association of Mobile Contract Cleaners (UAMCC)
Expect first-class service, professional attitudes, and the most current pressure washing technology and equipment in the area.
---
Why Choose Us
Colorado Pro Wash is a champion surface cleaning company providing professional services for your exteriors: parking garages, sidewalks, fleet trucks, houses, and just about any structure or surface. With three locations to serve you, we offer expert workmanship at favorable prices. Our headquarters are located near Denver, and we have Pueblo and Colorado Springs locations on the map to support our Colorado clients.
Our Denver Pressure Washing services stand out from the competition:
Up to date with current pressure washing trends
Attend regular classes and conferences
Compliant with state and federal regulations
Use safe, cutting-edge equipment
Hire only the best talent
---
Cutting Edge Approach
Our Denver Pressure Washing division uses state-of-the-art technology and equipment and a cutting-edge approach to handling your important assets. Whatever the size and scale of your job, we have the bandwidth, the professional staff, and the expertise to provide you with the quality workmanship you require. Garages, sidewalks, buildings, hard-to-get-to locations, windows — we can do it!
Our staff is versed in modern equipment that is designed for the safety of not only the team but also your important surfaces and structures. We have a clean-cut staff that has the experience and know-how to impress clients and get the job done right. They are well paid to do high-end work for our valued clients.
Let our Denver Pressure Washing division make a difference in your exteriors!
---
Safety and Compliancy First
At Colorado Pro Wash, we take every precaution when dealing with your property. We obtain all the proper permits and have all commercial insurance to protect you and your property. We are compliant with all state and federal regulations and government laws including:
Clean Water Act (CWA)
Environmental Protection Agency (EPA)
Colorado Department of Transportation (CDOT)
Occupational Safety and Health Administration (OSHA)
Storm-Water Regulations
We do all we can to protect the environment, and we are committed to the safety or our team and our customers. At Colorado Pro Wash, safety and compliancy always come first!
---
Colorado Pro Wash is a Denver Pressure Washing company.
If you're satisfied with our Power Wash services in Colorado, and we know you will be, check out our other divisions.